After investing over $30 million in research and development, Mahindra introduces Tier 4 emission standard compliant tractors using mCRD Technology. This innovative approach to complying with the emissions standards comes with some benefits for the end user: no excess heat and less complexity.  It'll also mean a reduction of gas emissions by more than 360 ton each year.  And, we still help you push more, pull more and lift more!
Watch the video below for more details on this new advancement.
Learn more about how Mahindara mCRD technology beats the competition.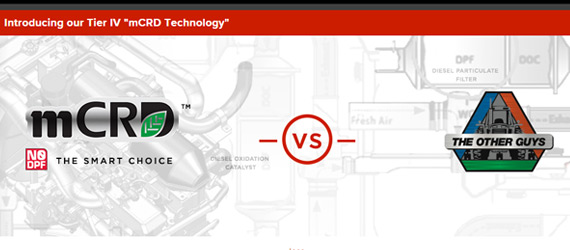 Learn more about the Tier 4 Emissions Standards here.
We invite you to visit Vanco Outdoor Equipment's Henderson NC showroom to take a first hand look at the full line of Mahindra mCRD tractors. We'd be happy to answer any questions you may have.